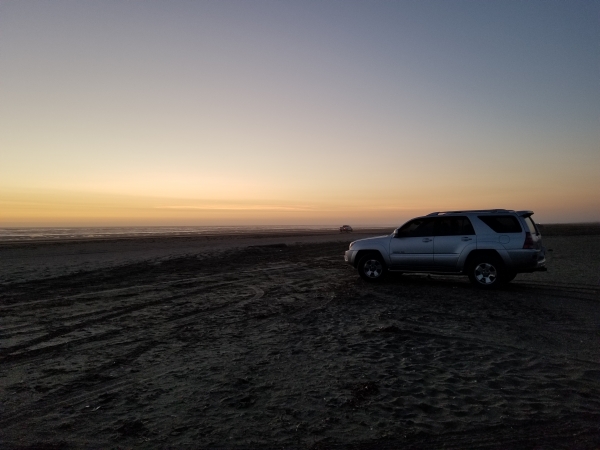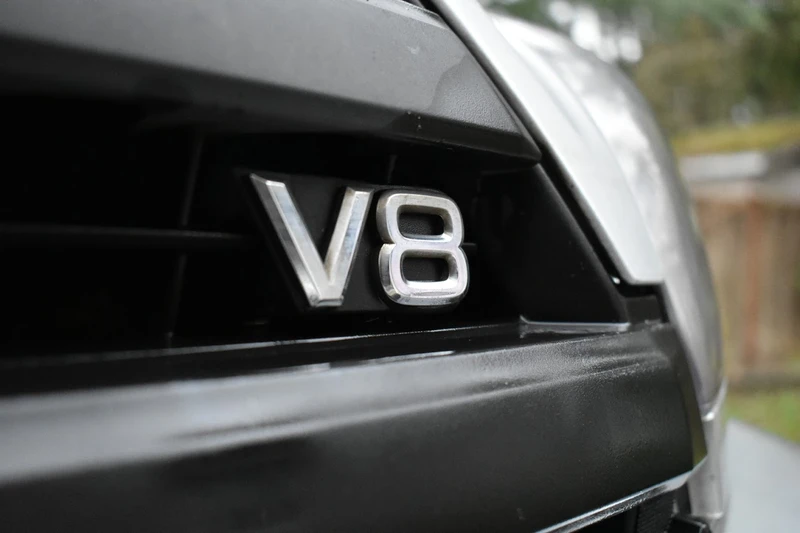 The Daily
This is my 2004 Toyota 4Runner. I purchased this car brand new, and it's been the absolute best vehicle ever. Currently sitting at 250k miles and still going strong. Been doing some audio stuff to it lately, will be posting those pics soon.
View more details
Read less
Number of build records: 2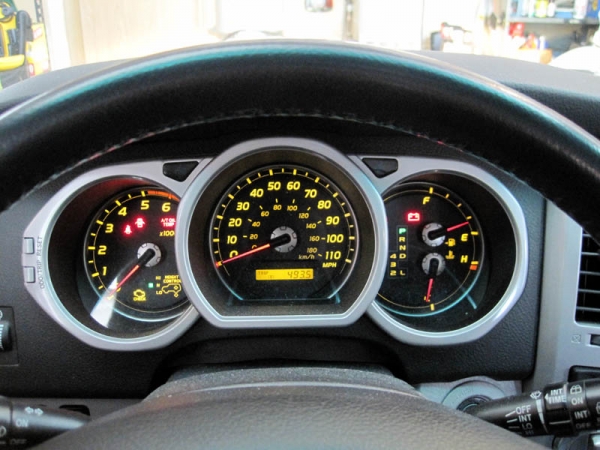 Gauge cluster LED swap out
For some reason, Toyota decided to use orange-colored LEDs in the cluster of their vehicles, which I and many others found visually unappealing. Understandably dissatisfied with this choice, one of the first modifications I did was to carefully extract the cluster and replace those unsightly LEDs and replace them with nice bright white and blue LEDs.  These white LEDs really made the cluster easier to read in the day and at night.  While I was in there,  I also swapped out the gear indicator LEDs and some of the warning lights.  

It was a great improvement over the OEM LEDs
 
OpenAuto Pro and subwoofer installation
OpenAuto Pro
After installing an OpenAuto Pro installation in the Camaro.  I wanted to go a step further and do an install in the 4Runner.  This time I used a Raspberry PI 4 with 8gb of Ram,  and a SSD USB.  This made the UI much more snappy and less laggy compared to the Camaro.  Next for safe shutdown,  I used the CarPihat.  This is a HAT for the raspberry pi and saved some space behind the screen, it also has some other feature like being able to run relays and other features.  It's worth the cost just in space savings alone.
Next one of the requirements was to maintain the steering wheels controls,  with the help of the Bluewave forum I was able to create a script loaded onto a Audrino that maps the button of the steering wheel into keyboard presses.   
I also added a backup camera since because,  why not?
I now have wireless Android Auto, I also have a OBDII Dongle and can display diagnostic information right on the screen. You can also add Wireless carplay, with an additional plugin and dongle.  I also purchased an STR dongle, to maintain over the air FM radio using the official Bluewave FM radio app.  
What's really cool about using a Raspberry Pi, is that you can run almost any Linux program on it. You can even create your own apps, and run them in the background.  Check out their forums for some cool things others have done. 
If you're interested in OpenAuto pro,  you can get a few bucks off using this code chris00230
Other Audio improvements
The stock JBL system, sounded OK but not great.  Especially in the bass department,  that sub woofer is a joke.  So I replaced everything (since I had to anyways really because of the Open Auto Pro project).  First replaced the door speakers with HERTZ Millie 6.5 components. These sound amazing!!
 
Next I built a layered MDF subwoofer box for a Rockford Fosgate T1 10 inch.  The whole system is ran off of a Rockford Fosgate Power T1000x5ad 5 channel amplifier.  
The system sounds amazing, the subwoofer is such an improvement over the stock system.  It's just incredible this little 10 can do what it does. 
Add a Comment
Utilize the @username feature to efficiently bring other members into the conversation